Our Staff
Our Staff
Our staff are the core of Moriah Baptist Association. Read more about them below: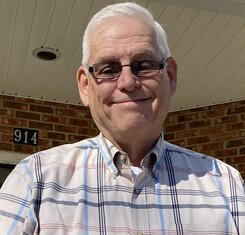 Dr. Joe Youngblood, Director of Missions
Joe served for almost two years as the Transitional Director of Missions for the Moriah Baptist Association, prior to him becoming the Director of Missions in October 2021. Prior to coming to the Moriah Baptist Association Joe served the Union County Baptist Association and the Broad River Baptist Association as their Transitional Director of Missions. Joe served on the staff of the South Carolina Baptist Convention for seven years and pastored for almost twenty-one years, with seventeen of them as the pastor of First Baptist Church, Gloverville. Joe has also served on the staff of the Covington Theological Seminary as the Dean of International Extensions and the Dean of the Aiken South Carolina Extension. Joe served as an in-class professor for the Covington Theological Seminary. Joe served as President of Revival and Missions International and is currently on staff with the Move The Mountain Ministries, where he serves as the Church Action Director.
Joe has been married to Connie since September 6, 1975. God has blessed them with two children, Sara and Tommy and four wonderful grandsons, Noah, JoJo, Kayden and River.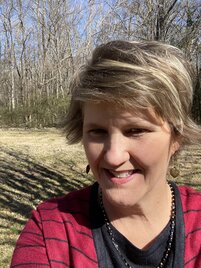 MBA Office Manager Denise Johnston
Denise has served in several local churches over the past 20 years or so. She served on staff at Lancaster Second Baptist Church as the Sunday School/LifeGroup Director for more than 15 years. During her ministry at Second, she also served as Women's Ministry Director and developed a ministry to help connect visitors and new members to the passion and vision of SBC. She has also served as a Ministry Assistant for Bethlehem Baptist Church and Calvary/La Segunda Bautista.
Denise joined the Moriah Association Staff in March 2021, replacing long time Office Manager Judy Hammond. Denise has been involved with the Moriah Association serving as Clerk and then as Co-Chair of the Discipleship Team. She says, "I am so excited about this opportunity. The Lord is working in the churches of the Association and I want to serve and equip them in every way the Lord allows me to do so. I enjoy working with the Ministry Assistants and Pastors in our churches knowing we are all working in partnership to impact the lostness in and around Lancaster County."
Denise and her husband, Kirk, have been married for more than 32 years. Kirk is the Park Manager of Andrew Jackson State Park. They have 2 married (twin) sons, Joshua and Matthew. Joshua and Darcy live in San Francisco and Matthew and Amelia live nearby in Rock Hill. Denise loves reading, being outside, and learning new things about God's Word daily. She and Kirk love their rescued cats - Bit and Barn.